Our internet is currently out which means phone lines are also down. If you need assistance, please email your child's teacher or Mrs. Jan at
jjones@mcminnschools.com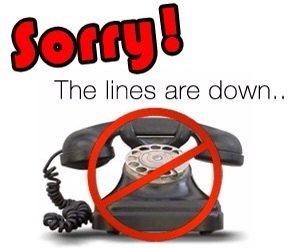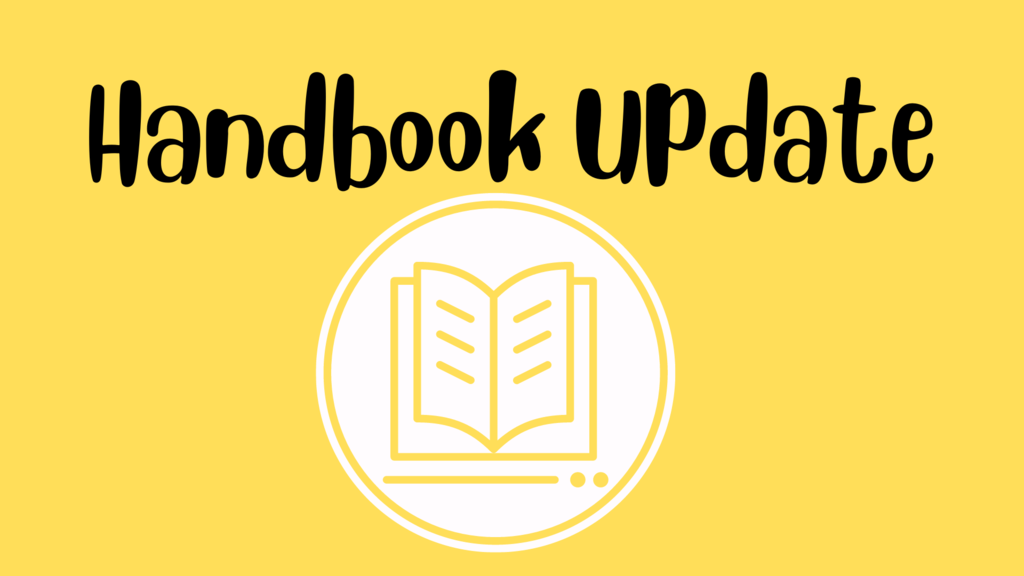 It's not too late for your child to attend the Glow Party! Don't have a form? It's ok! Join the car line and hand the teacher at the door $10 tomorrow at 5:30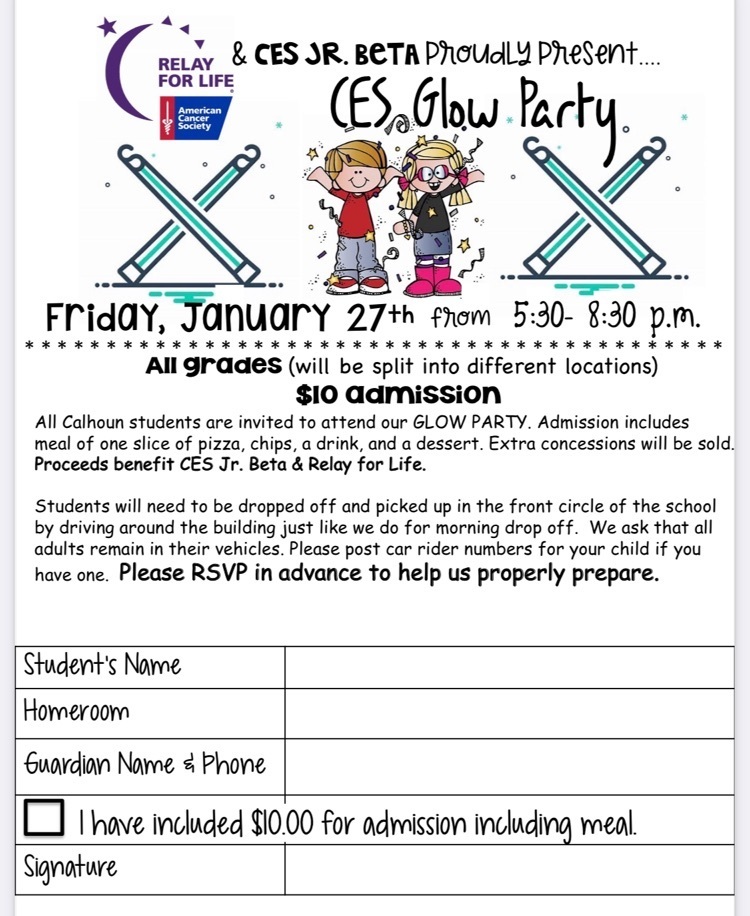 Thank you, MCHS and CES 8th Grade Sponsors, for allowing our students to tour!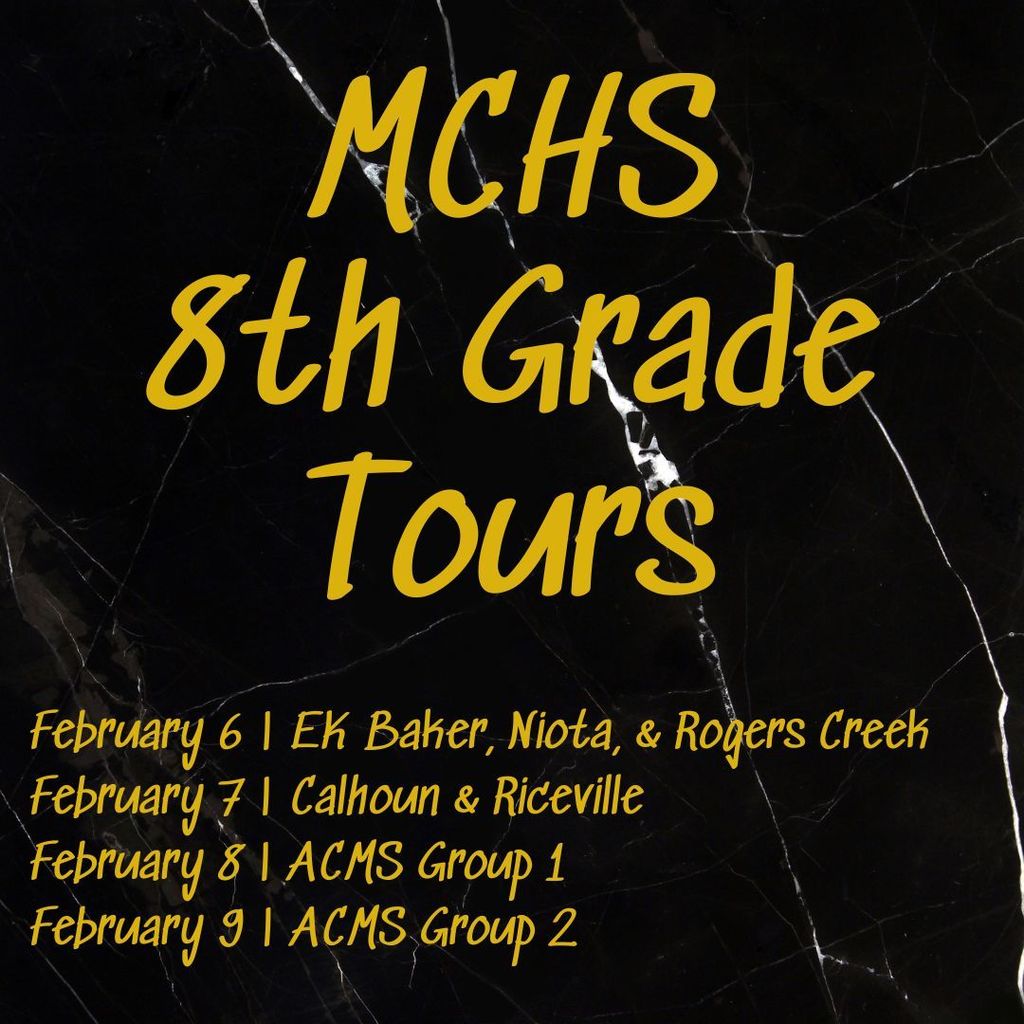 We have just been informed by TMSSAA that our girls team will NOT be allowed to play in the sectional tournament because a fourth team from our district violates TMSSAA regulations. We apologize for this inconvience and would like to congratulate the Lady Minks on an excellent season.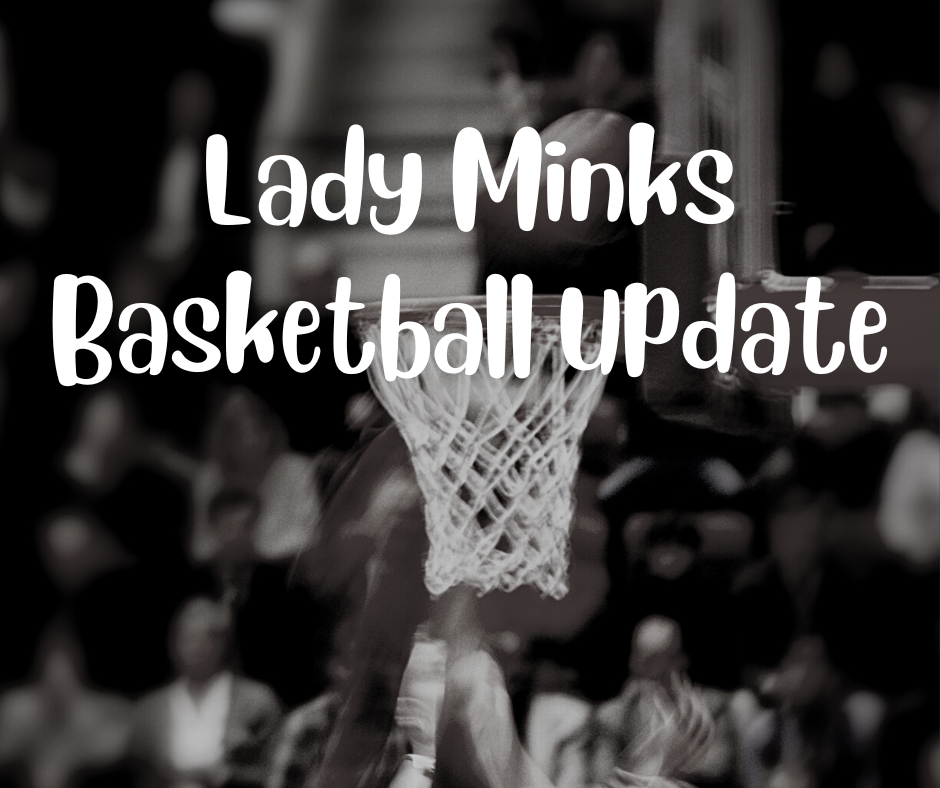 Reminders for Week of January 23rd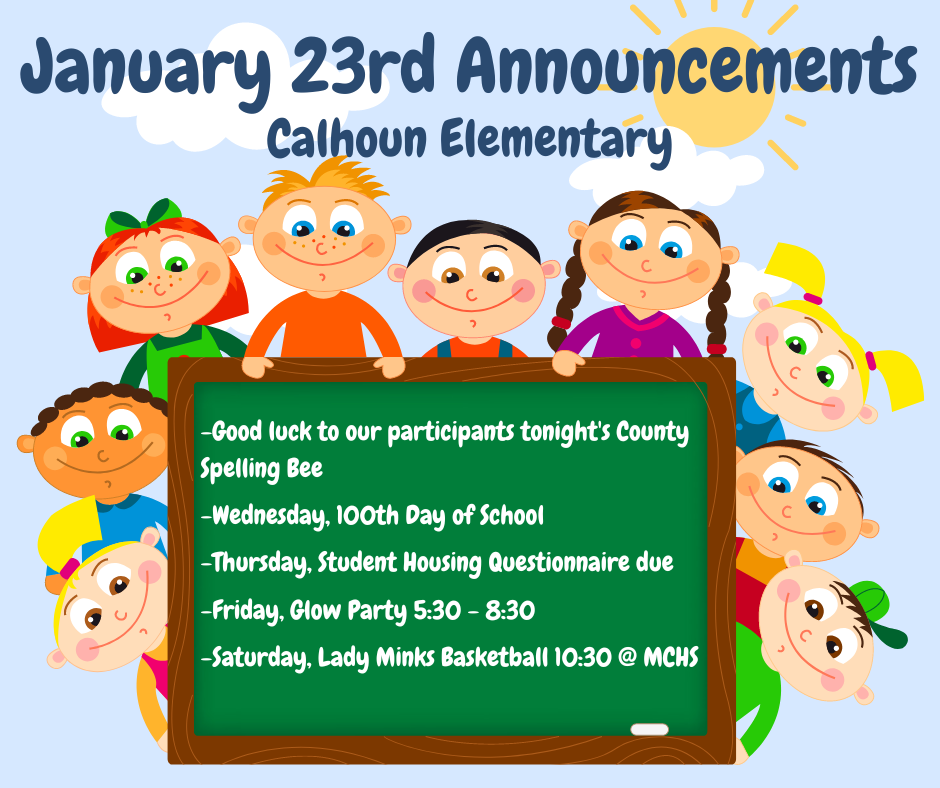 We are seeing an increased distraction with Pokemon cards throughout the school. Beginning Monday, January 20th, Pokemon and other game/trading cards will not be allowed on CES campus or MCS school buses. Thank you for your help with this!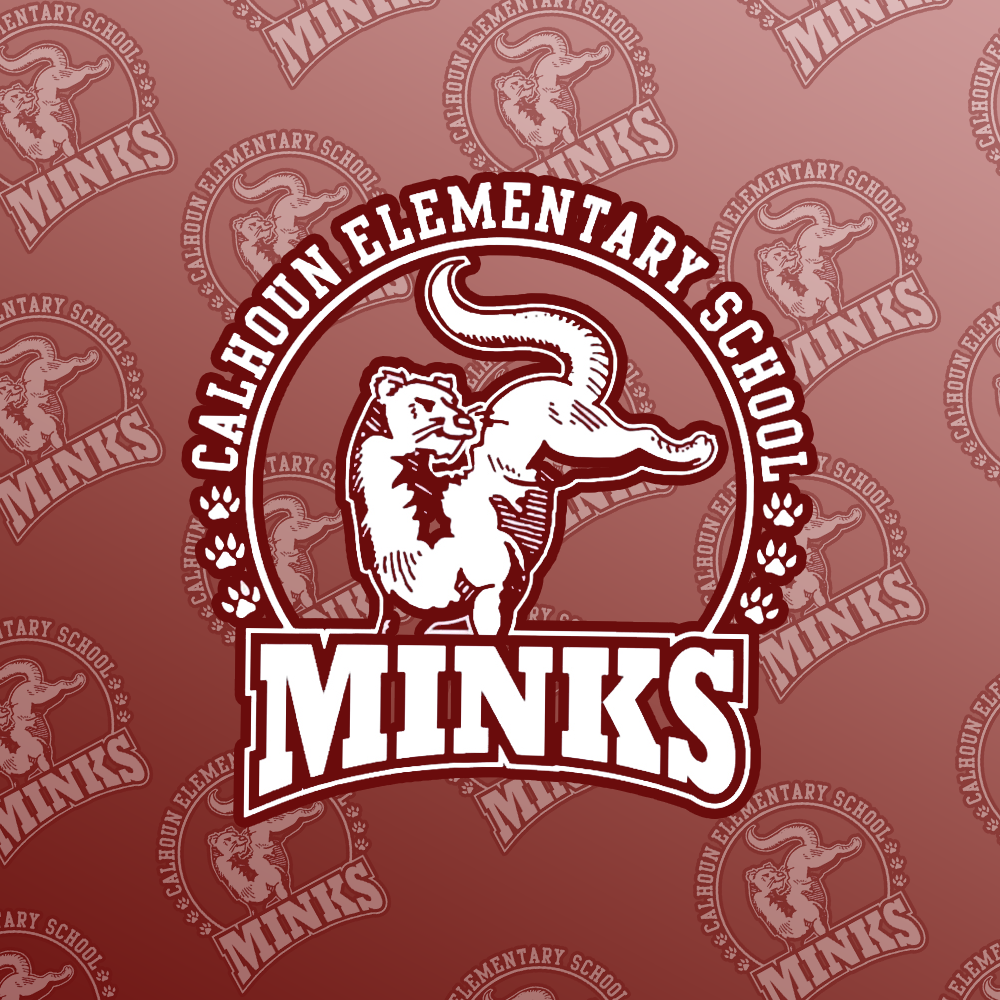 We're so proud of this team's hard work! Join us today 1 pm at McMinn High to support them! Go Lady Minks! #goladyminks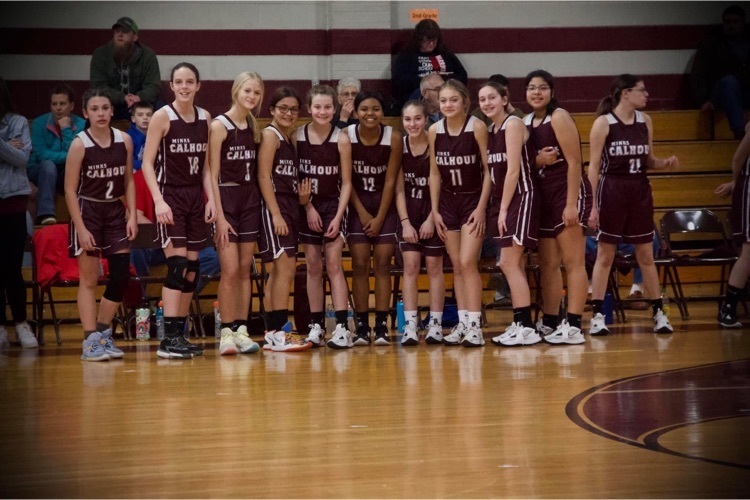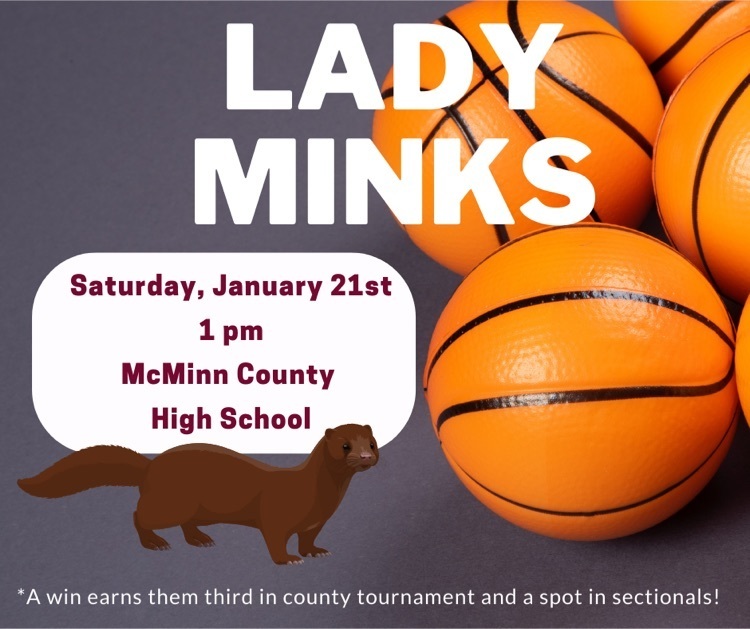 Cheer on our Lady Minks Saturday 1 pm @ MCHS. A win tomorrow earns them 3rd in the county tournament plus a spot in sectionals!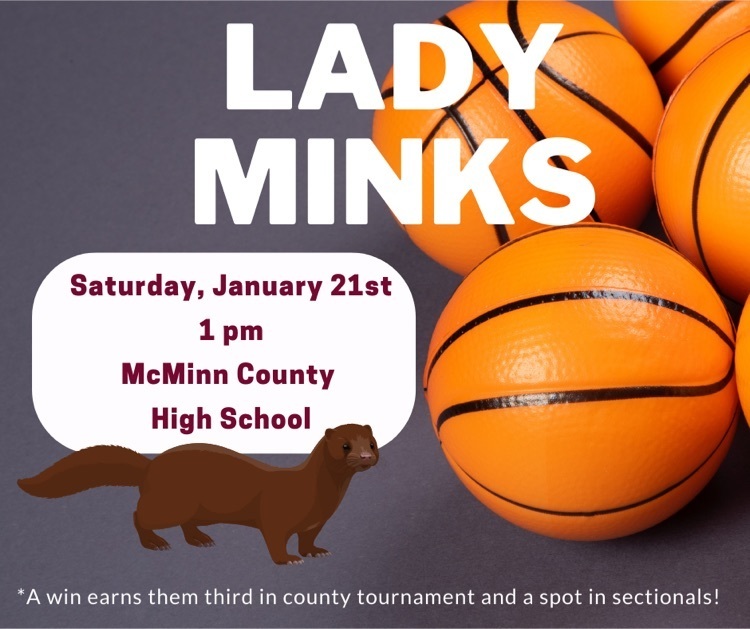 Thursday is Lady Minks Day! Our Lady Minks enter the tournament with only 2 regular season losses. Dress your student in their favorite CES shirt for school Thursday then join us 5 pm @ MCHS to cheer on our Lady Minks! A win puts them in the championship game Saturday & a spot in sectionals. Go Lady Minks!

Opportunity for grades K-5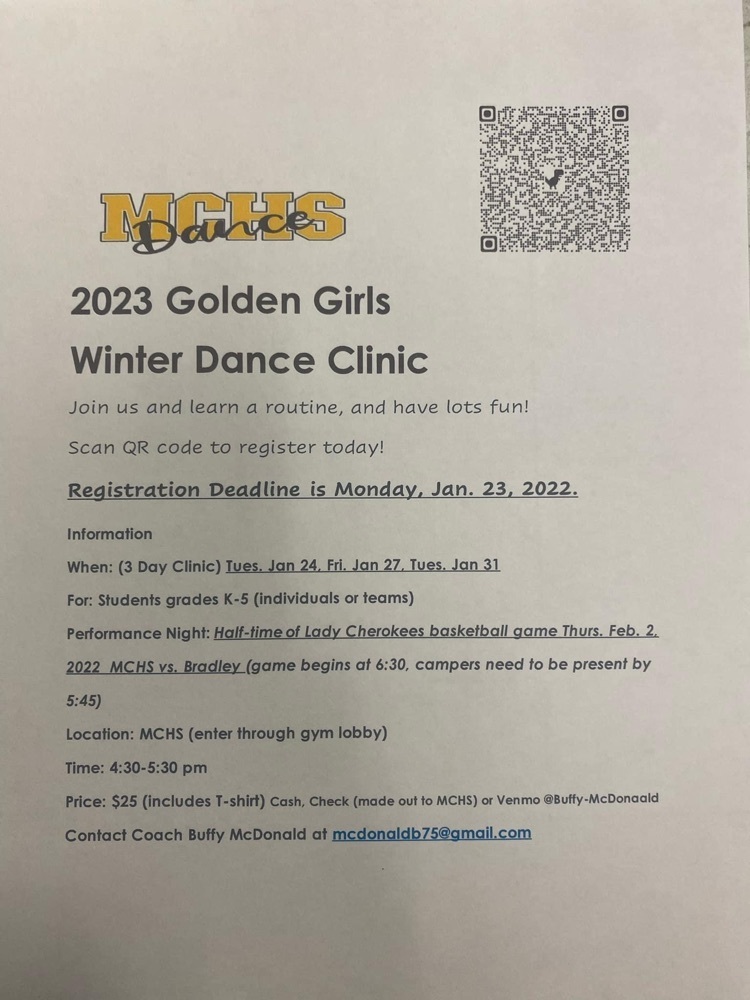 Reminders: •Good News Club does NOT meet today •#2 ranked Lady Minks play in tournament 5 pm Thursday at MCHS •Glow Party 1/27 5:30-8:30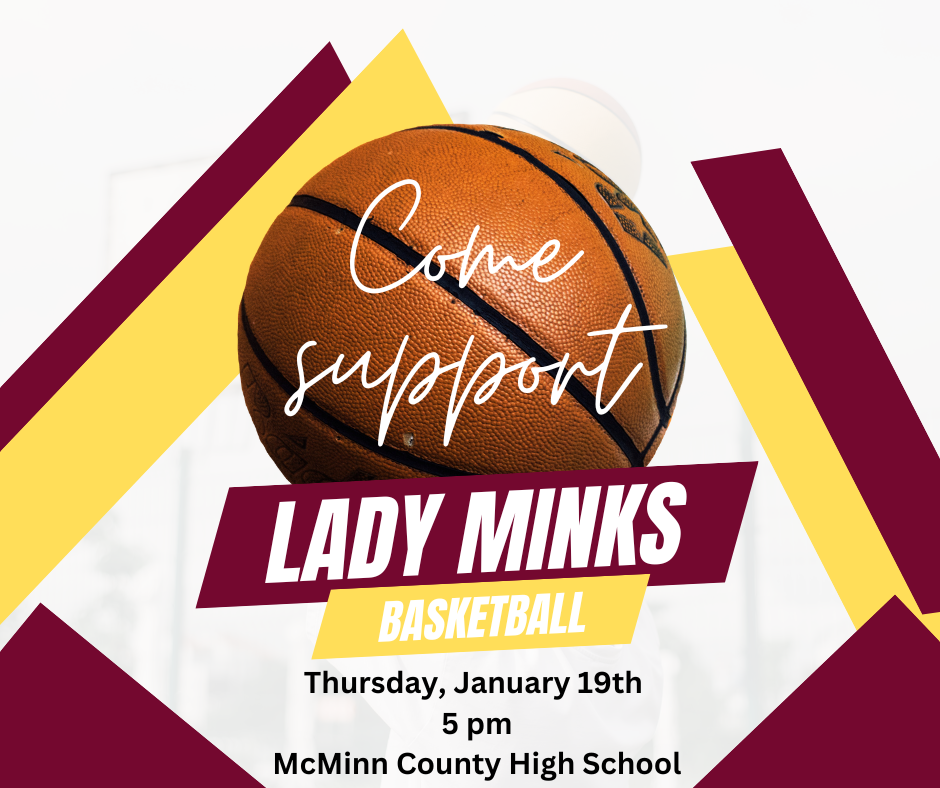 Check out this supporting Middle School Wrestling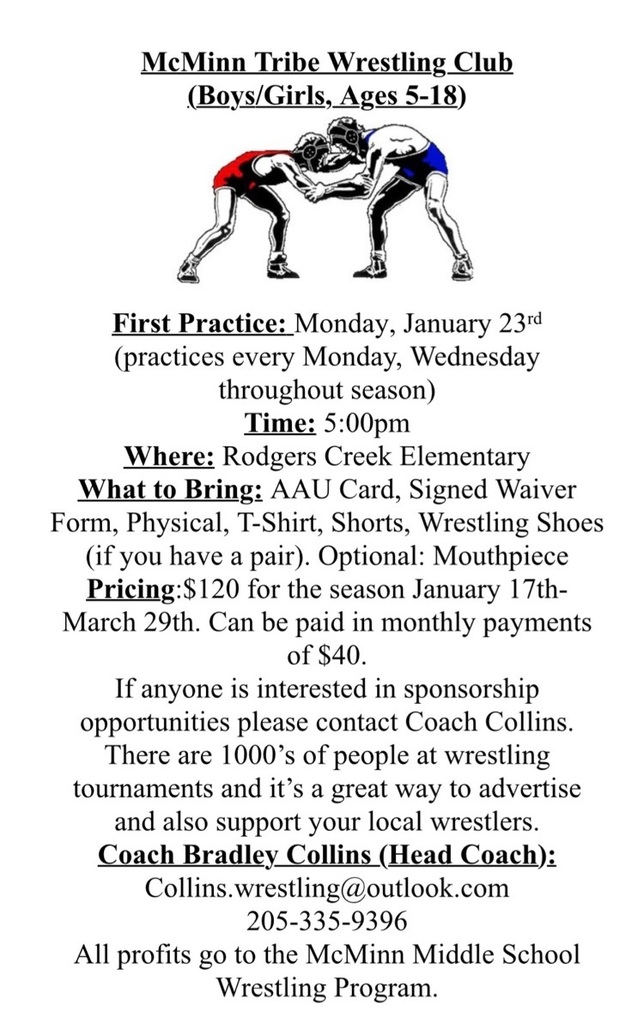 6th - 8th Graders, it's not too late to sign up for FCA. The first meeting will be January 25th in the library until 4:30. Please see Ms. Wallace or Mrs. Pam to register.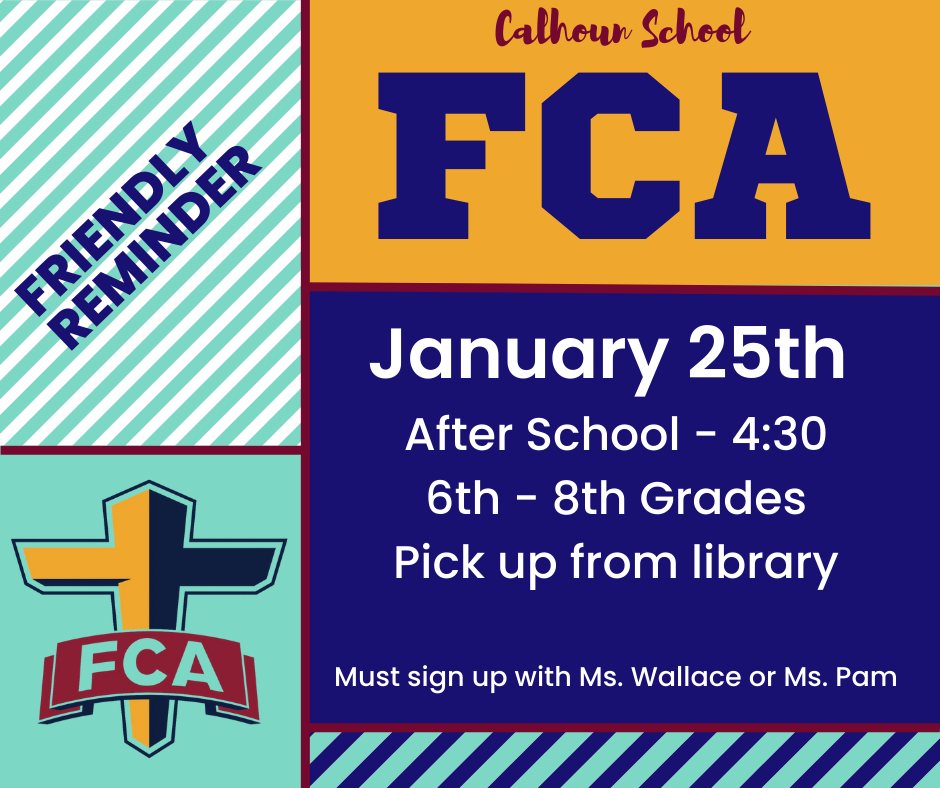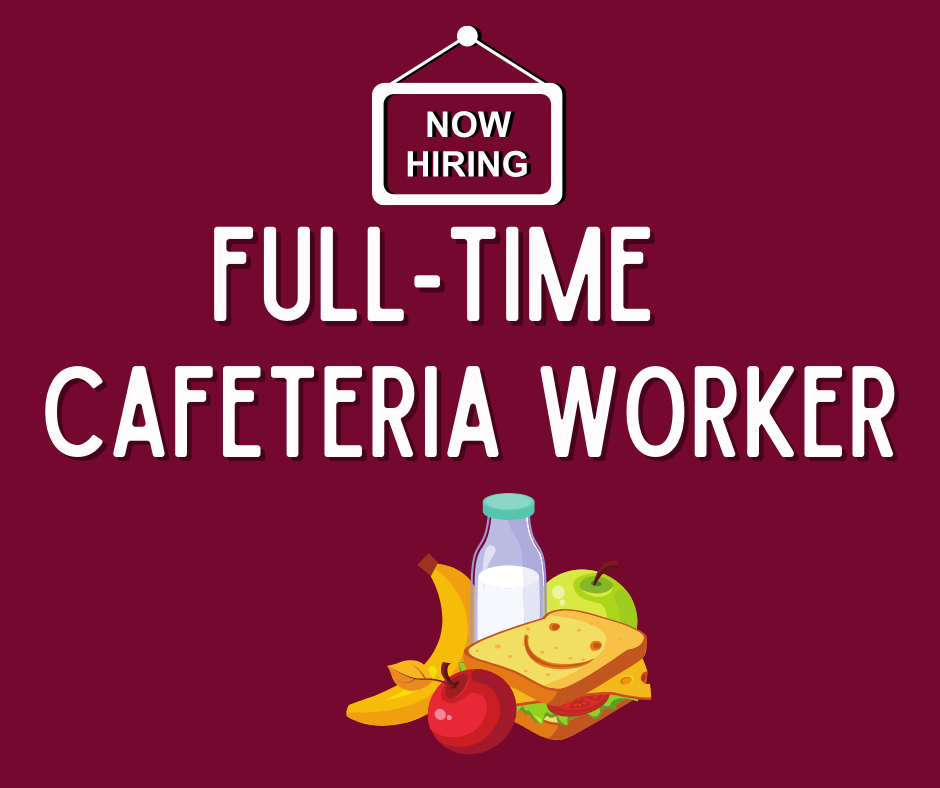 County Tournament games are played at McMinn County High School and live streaming on McMinn Schools Facebook.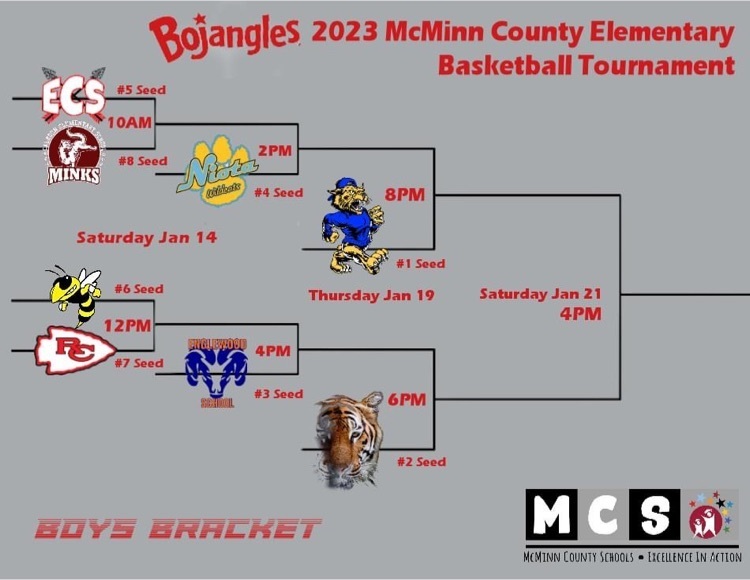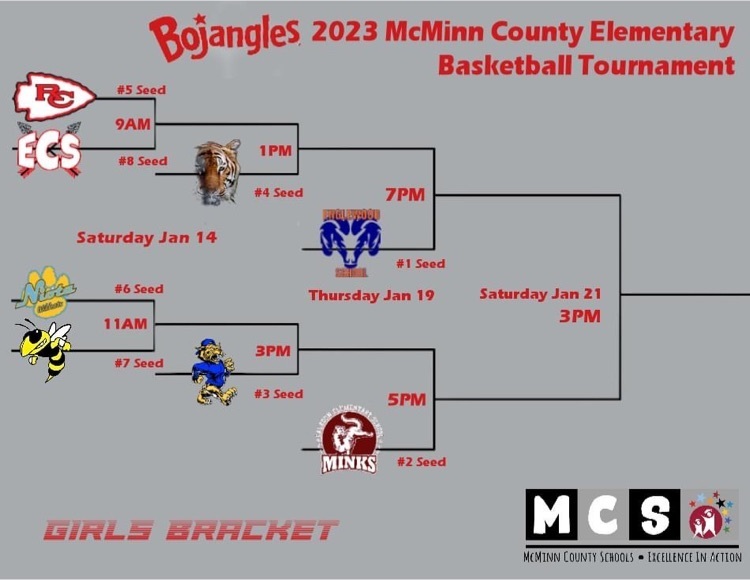 Calhoun 8th Grade Fundraiser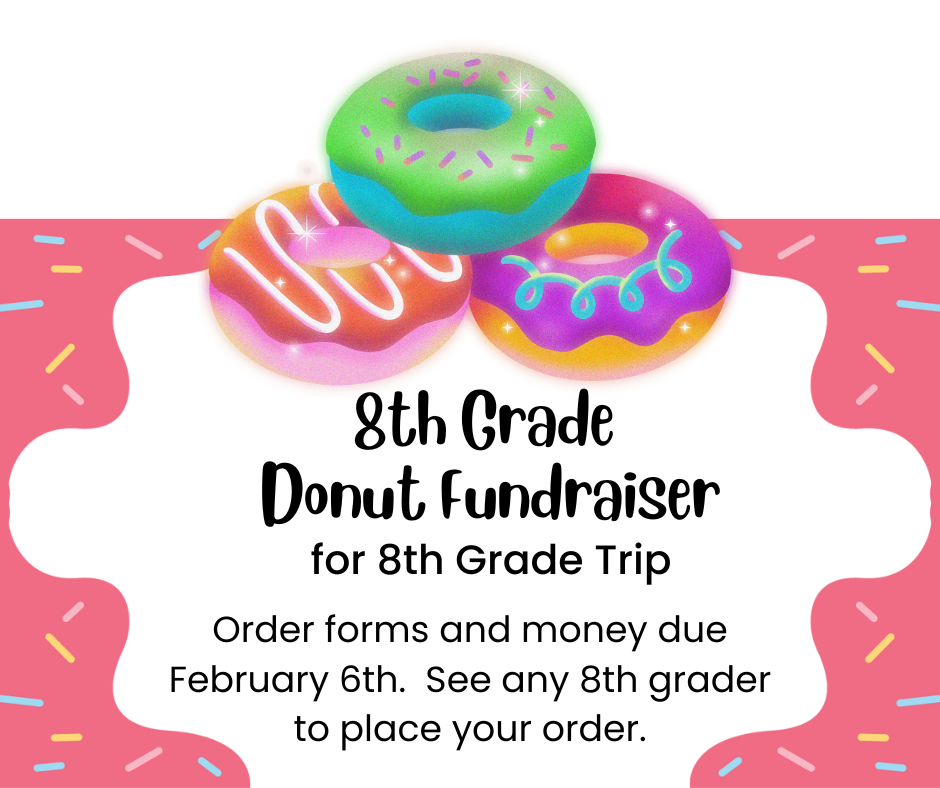 We've had a few ask why our sign is dedicated to the class of 2020. Without that class, our new sign would not have been a possibility this year. The Class of 2020 raised over $8000 for their 8th grade trip that was taken away by the pandemic beginning in March of 2020. One of the allowable options for use of the money was to purchase something for the school. That class, who lost so much, ended up giving our school and community something that will help remember them for years to come. Our new sign is proudly dedicated to the class of 2020.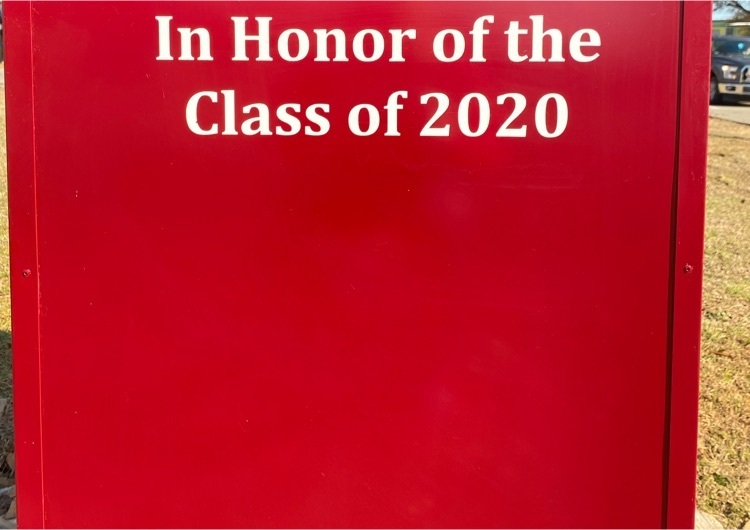 2023 County Tournament