Sometimes learning means trying new foods! Calhoun fifth graders got to try tamales this morning after reading about them in their ELA studies.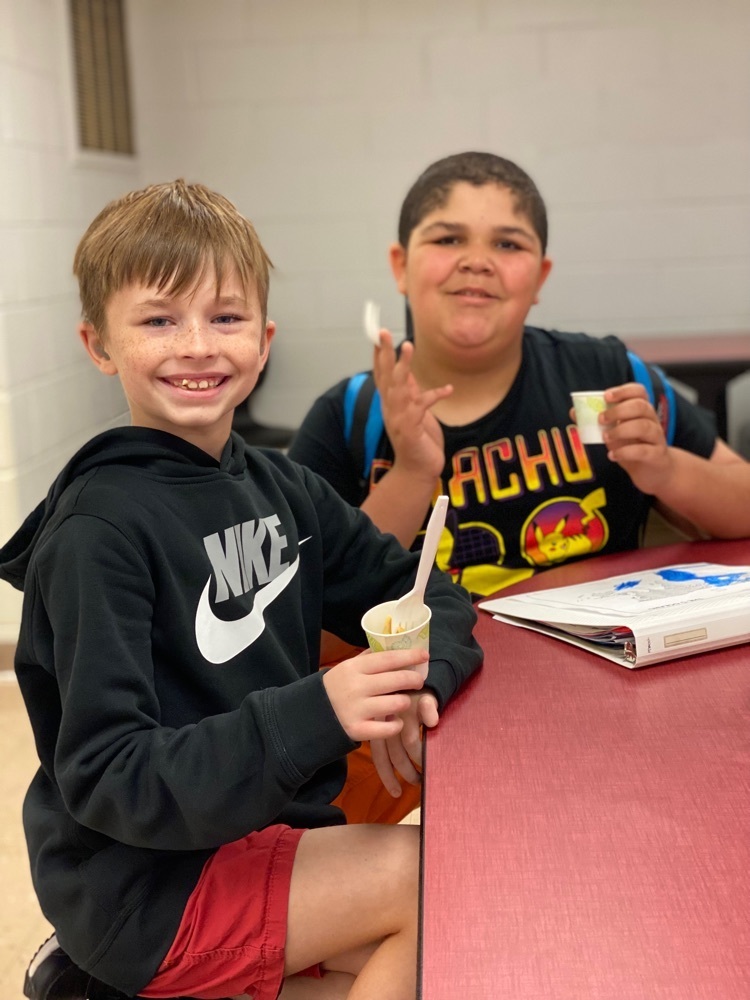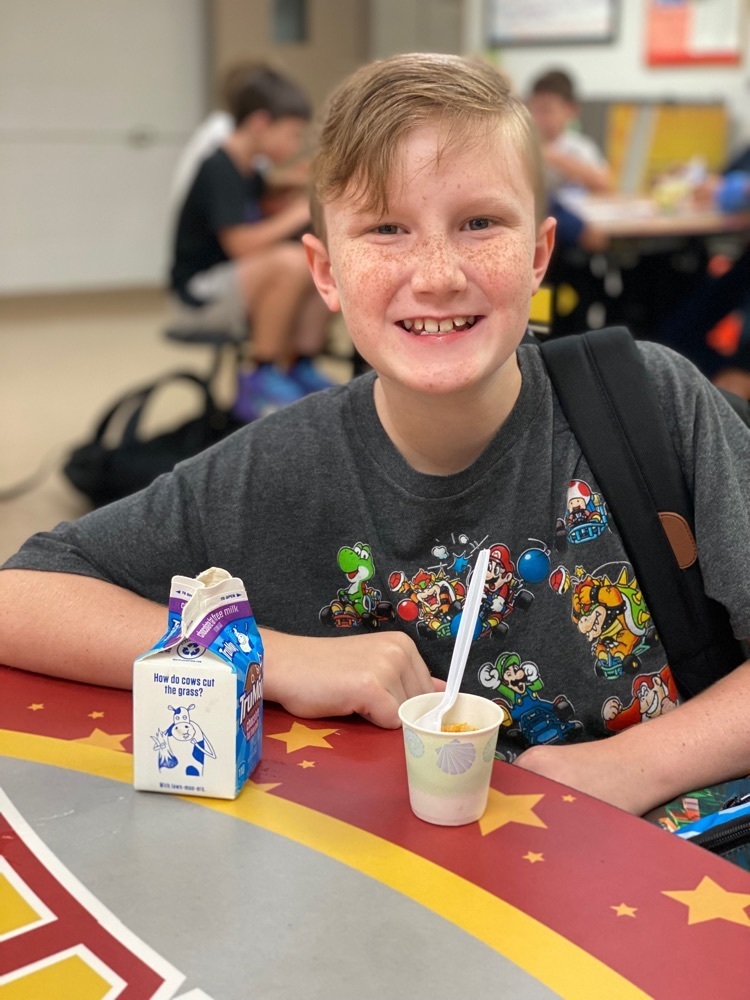 Lots of excitement at Calhoun School August 31st! Make plans to attend!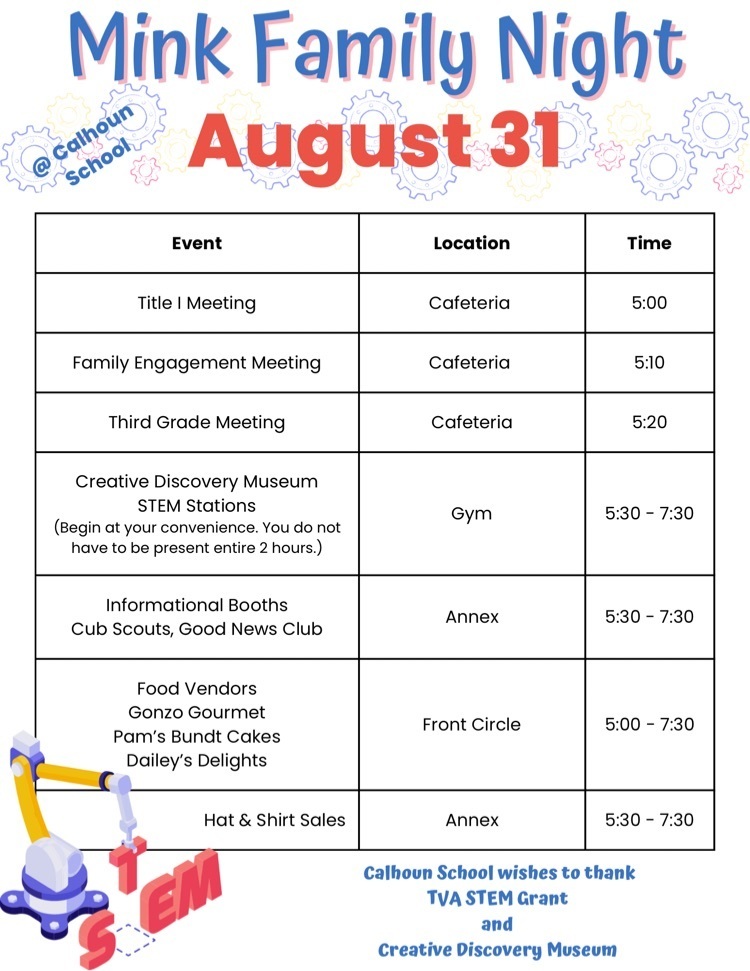 Calhoun has several Minks on the middle school softball team! We're very proud of these young ladies and wish them the best at tomorrow's game at Rhea County!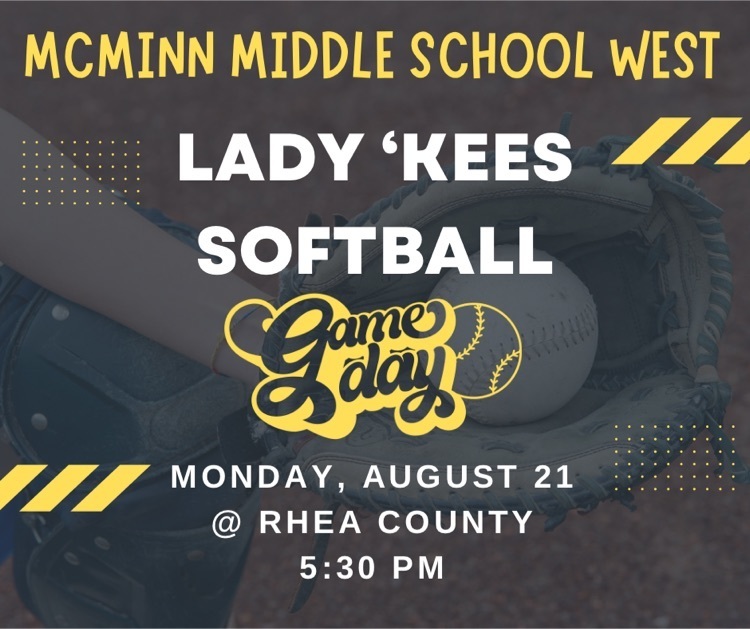 Members of Calhoun's Relay for Life Team attended the ladies' luncheon at Allen Memorial today where a speaker shared her family's experience with the Hope House in Nashville, one service American Cancer Society provides. Thank you for your continued support of Relay for Life!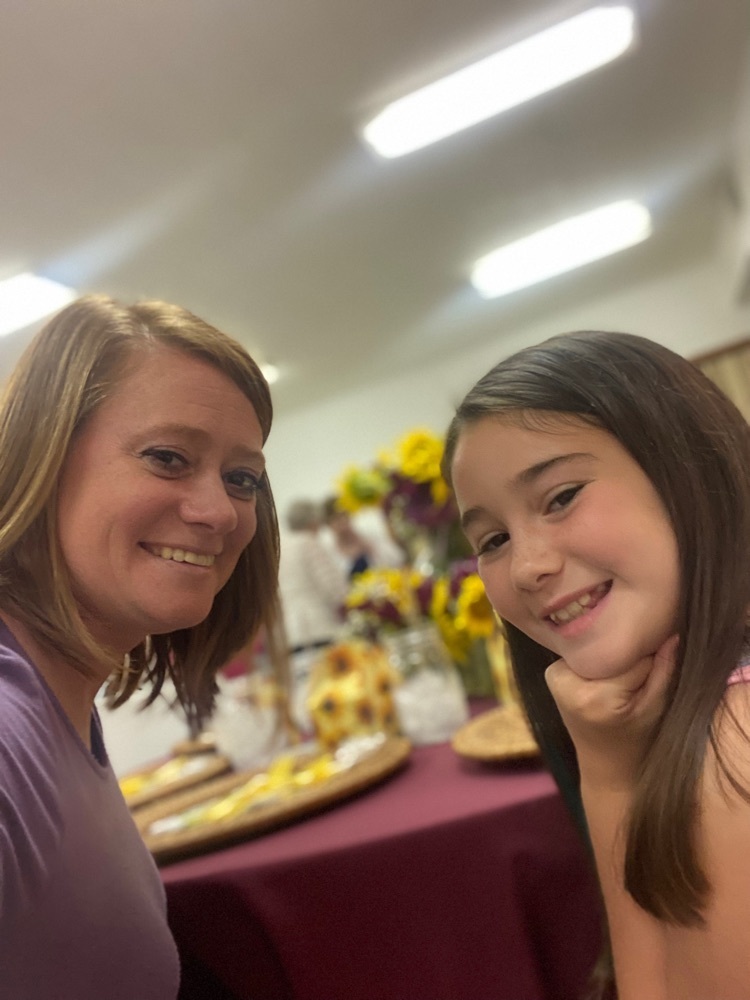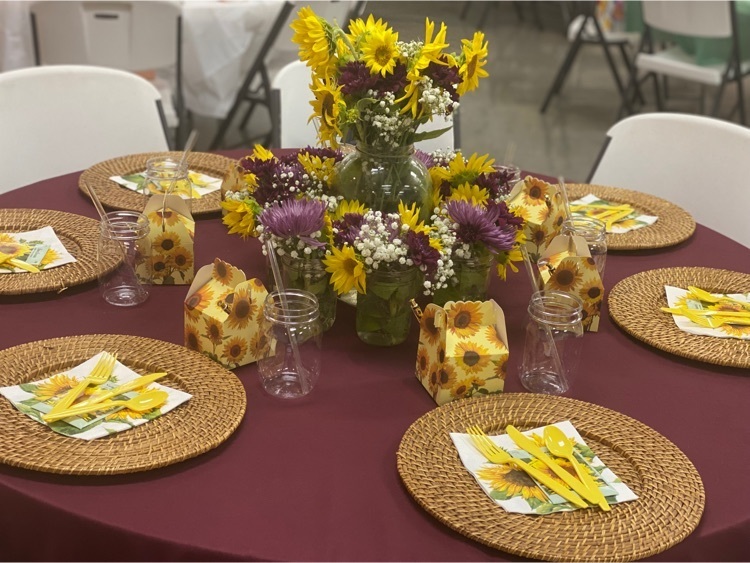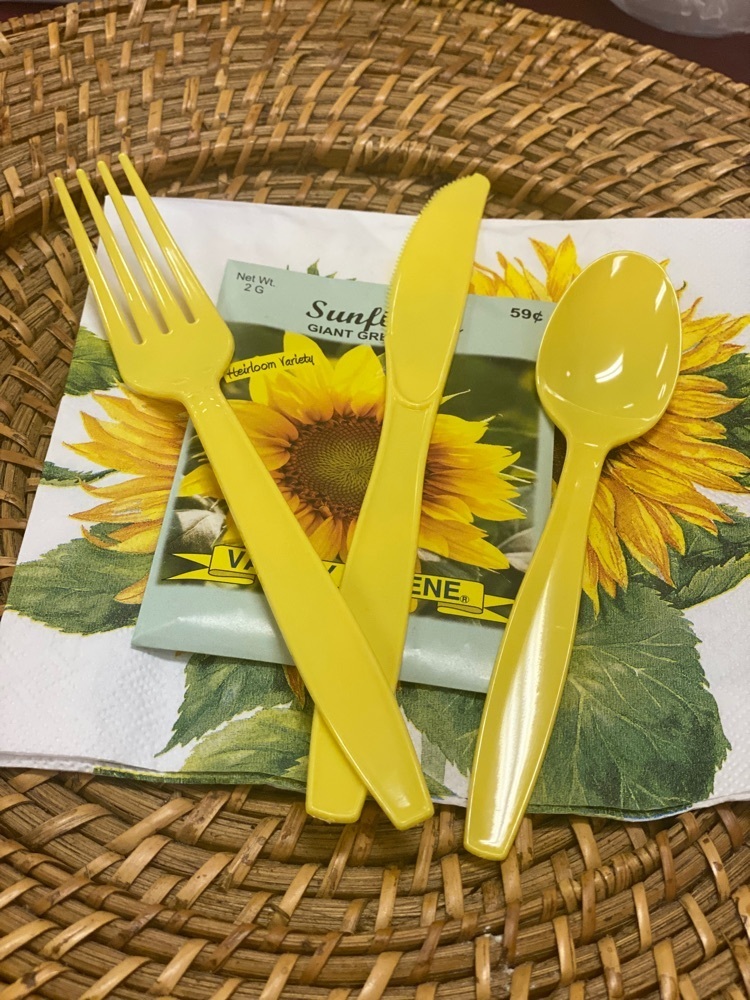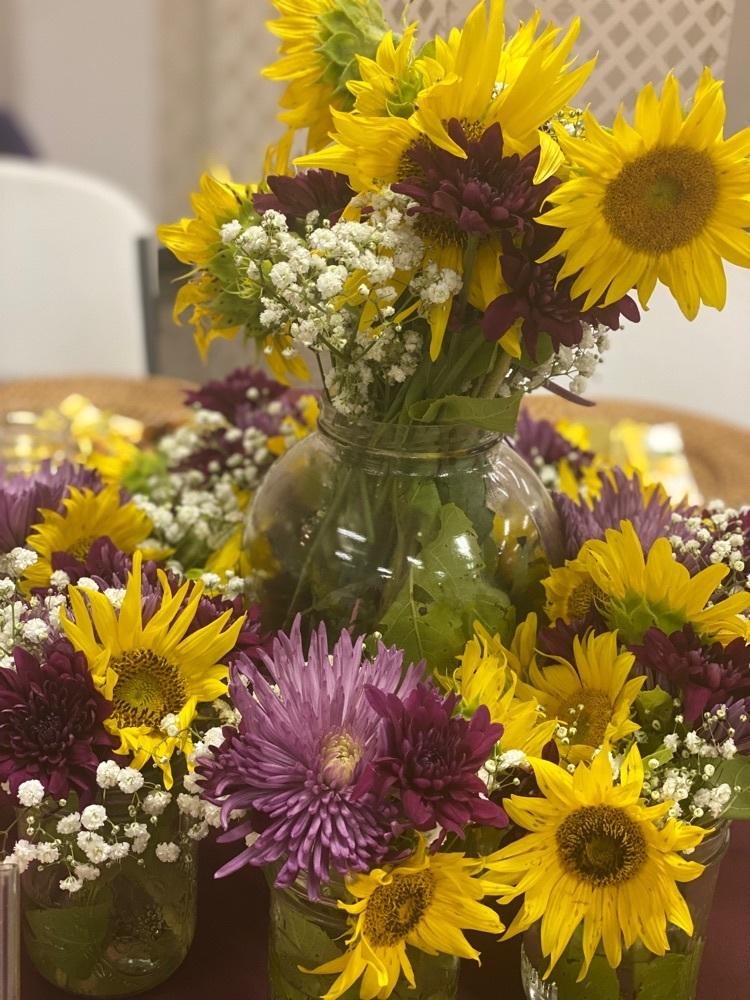 Picture Day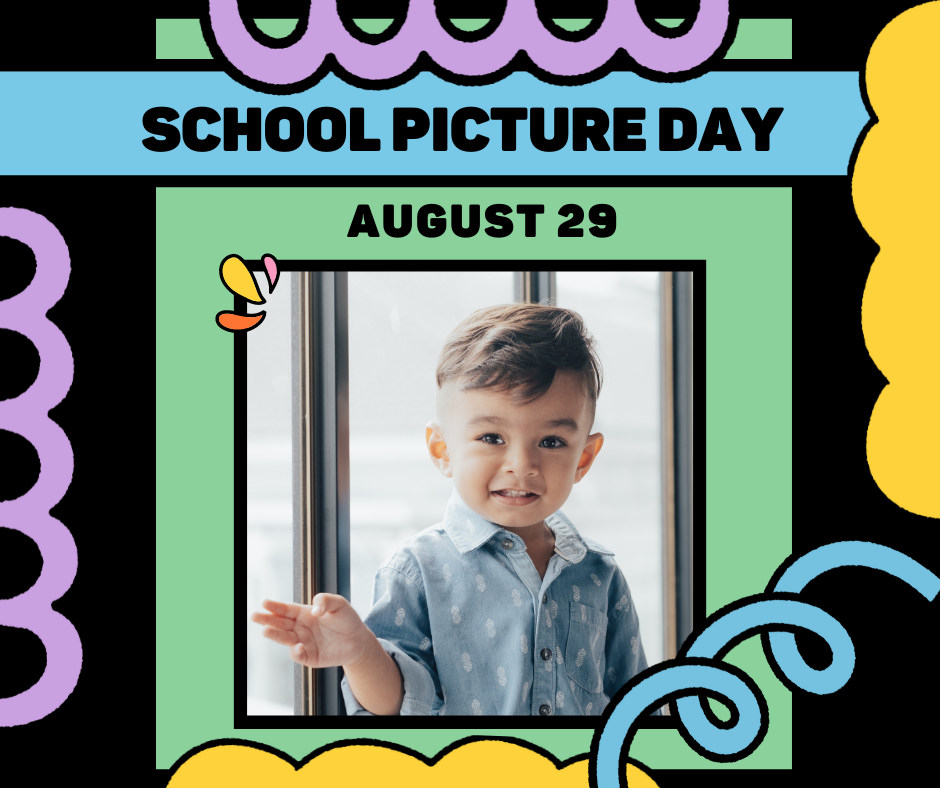 Tutoring begins Monday, August 21st for registered students. Tutoring busses will not run until August 28th. Tutoring absences next week due to transportation will not be counted.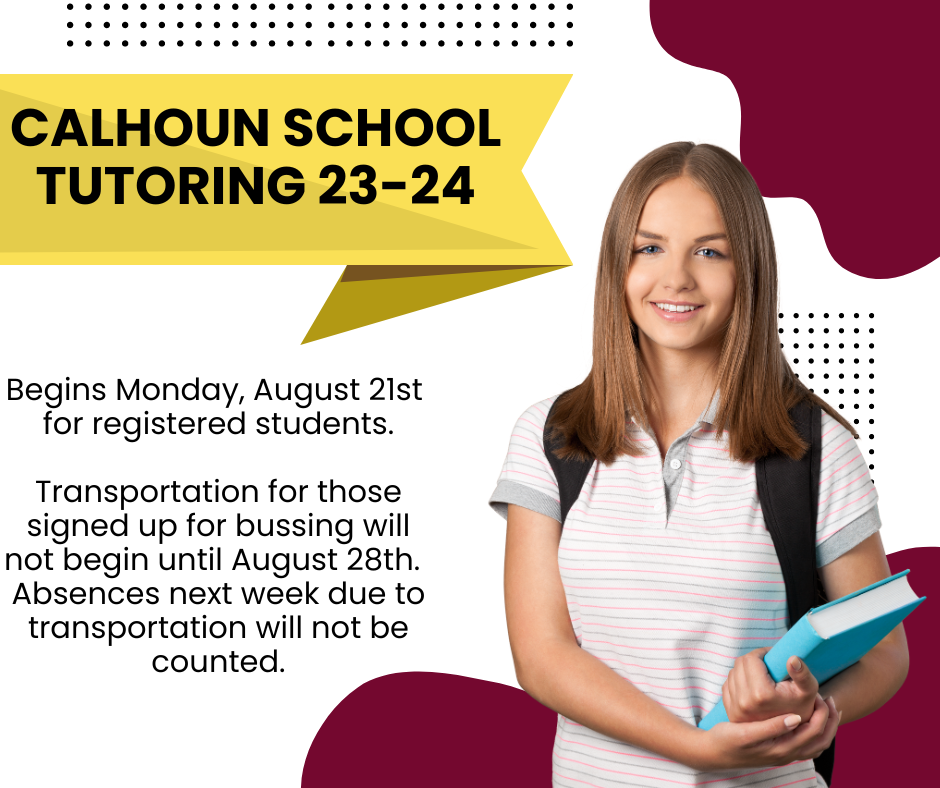 Great things happening at Calhoun School! Check out this from 4th Grade: Our science unit this month deals with forming and testing a hypothesis. Using our STEAM Bin materials, students were tasked with conducting an experiment to construct the best book holder! They had to form a hypothesis, test their structure to see how many books it would hold, and make adjustments as needed. At the end, they had to observe, "did our hypothesis match our results?" Every group approached it in a different and creative way! We are so proud of our 4th grade Minks! Engineering in their future?! Maybe so! #minkpride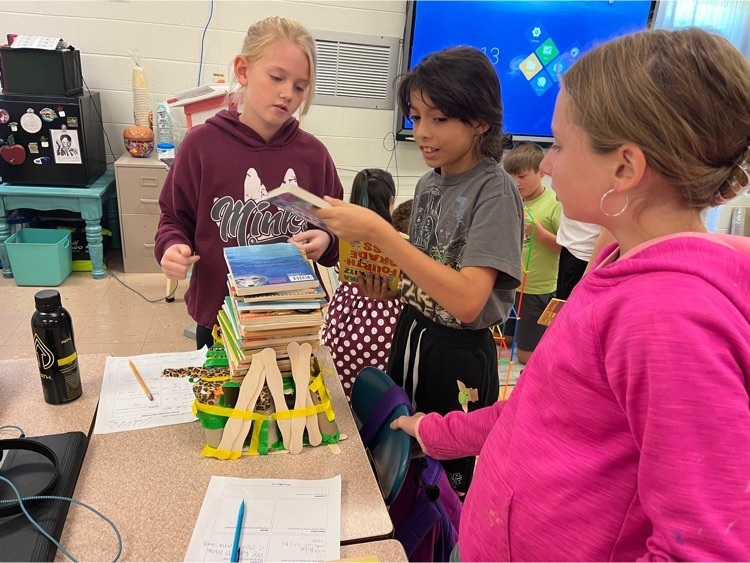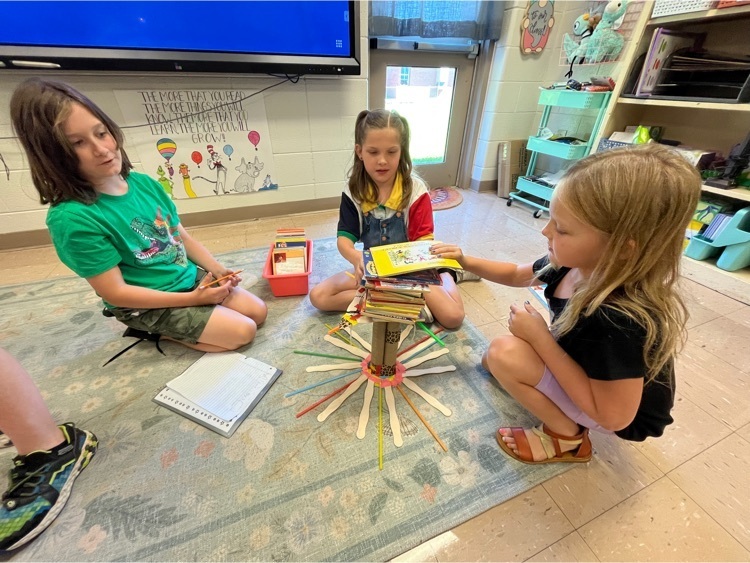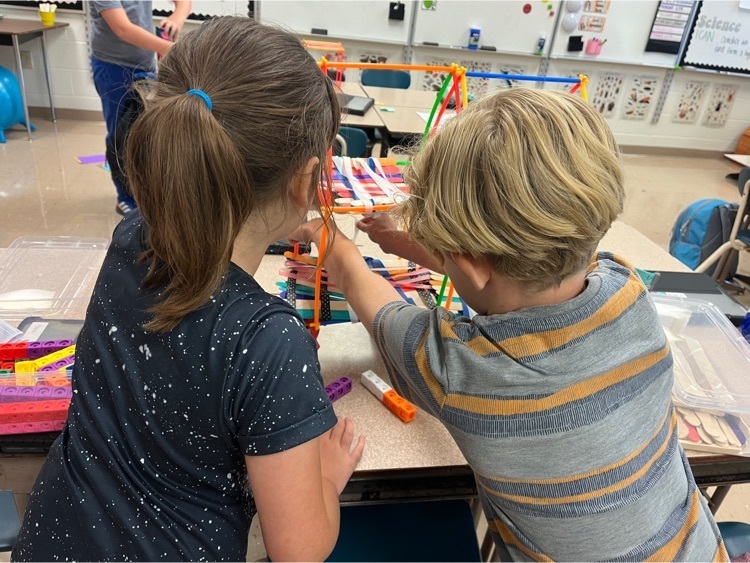 Minks Pride Gear arrived today! Youth sized hats, as pictured here, are now available! New orders forms will be making their way home! Want to print the form now? Visit
https://5il.co/22gxf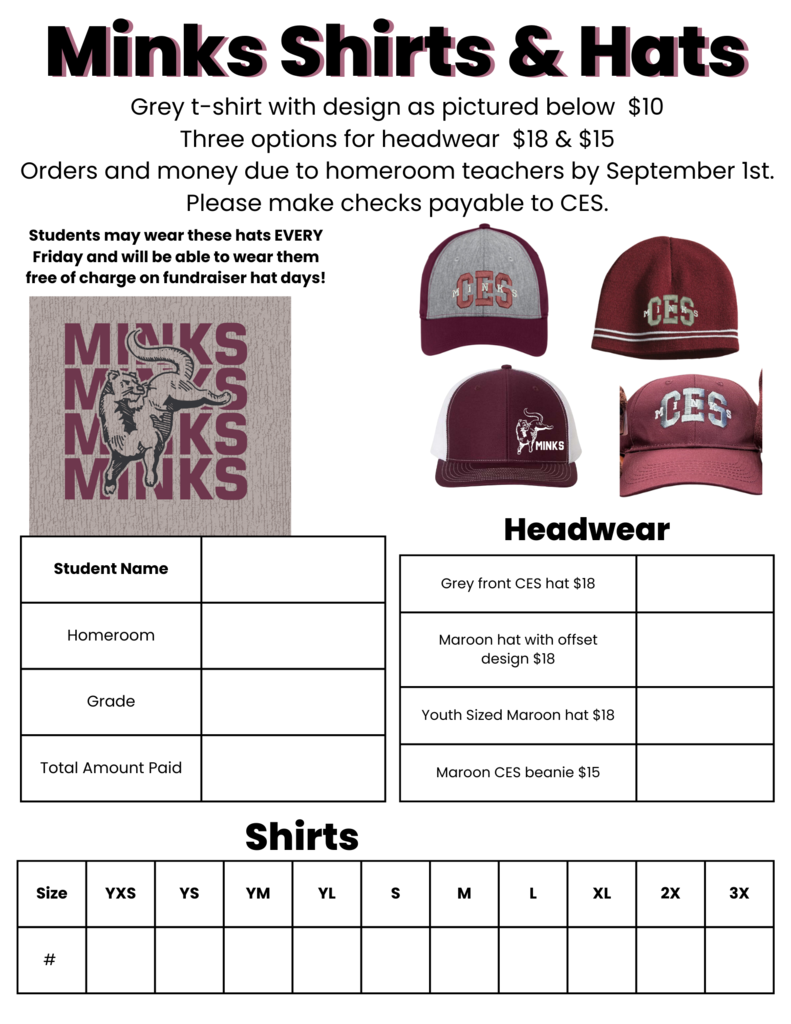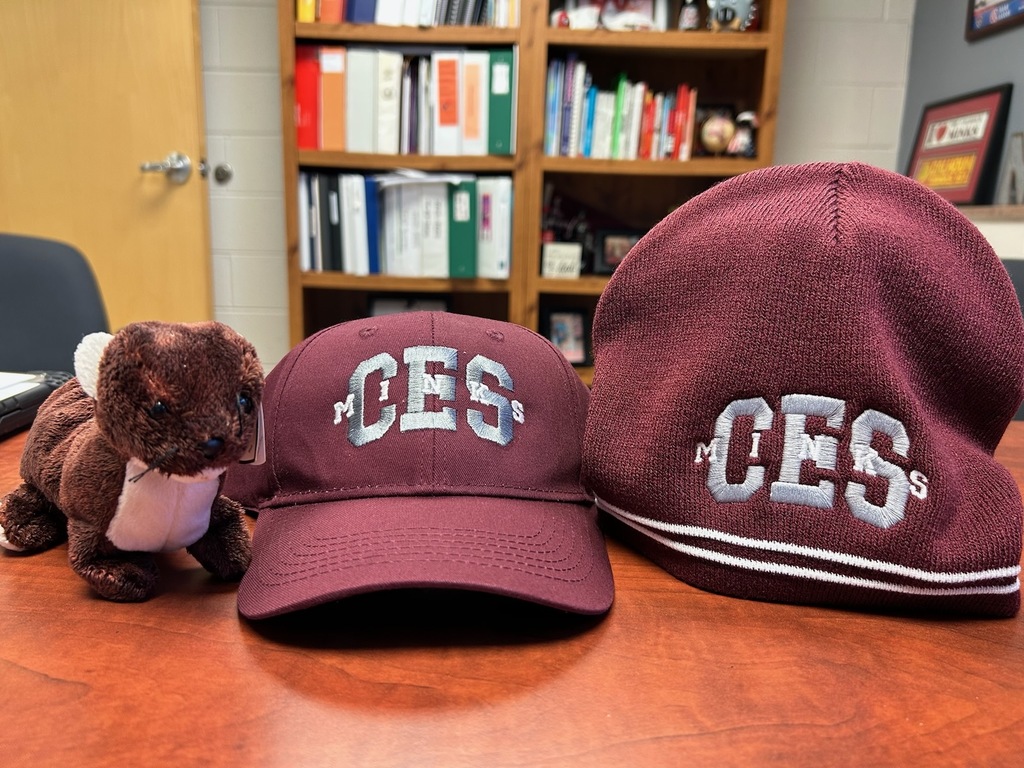 Tutoring 2023-24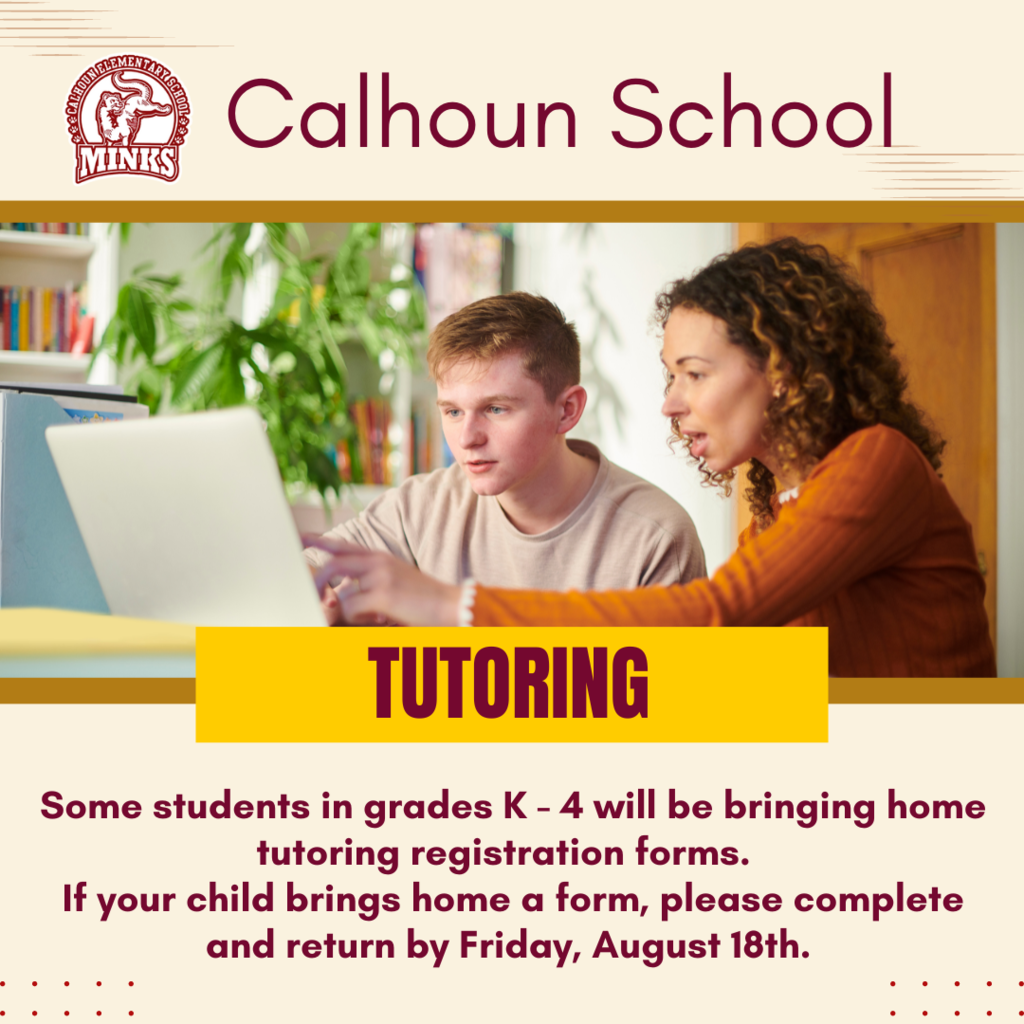 Calhoun School is taking part in the TN Dept of Health's FREE Dental Sealants Program. This informational flyer and enrollment form was sent home and is due back by Wednesday, August 30th if you wish for your child to participate.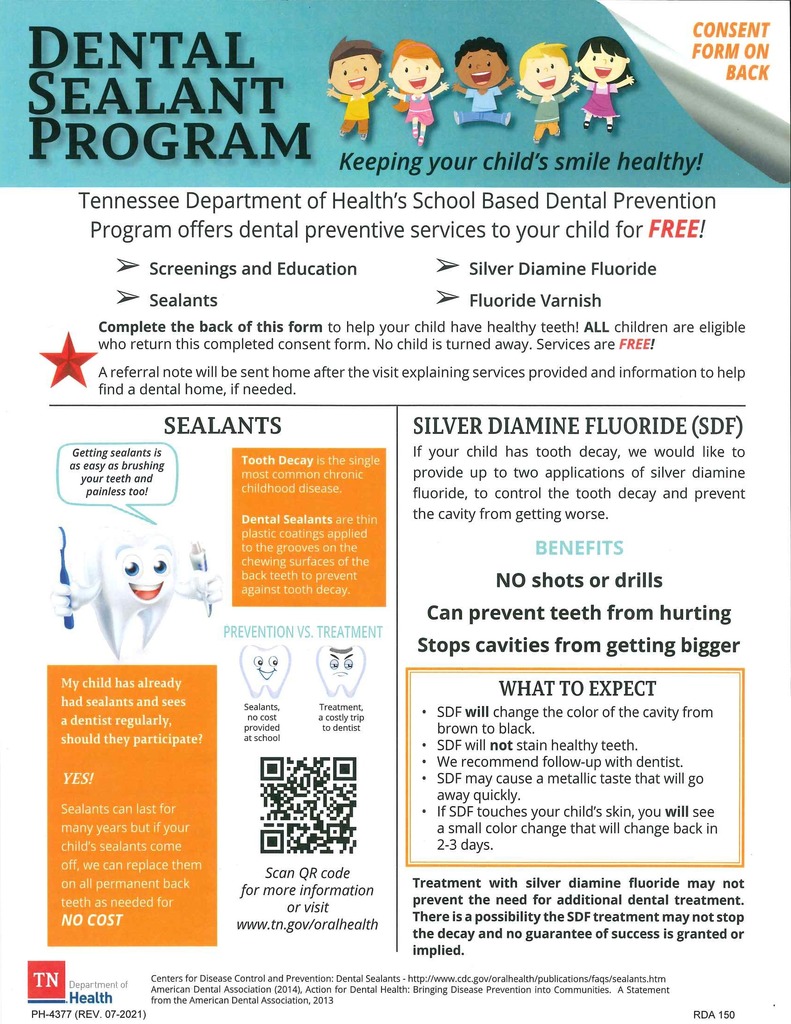 Reminder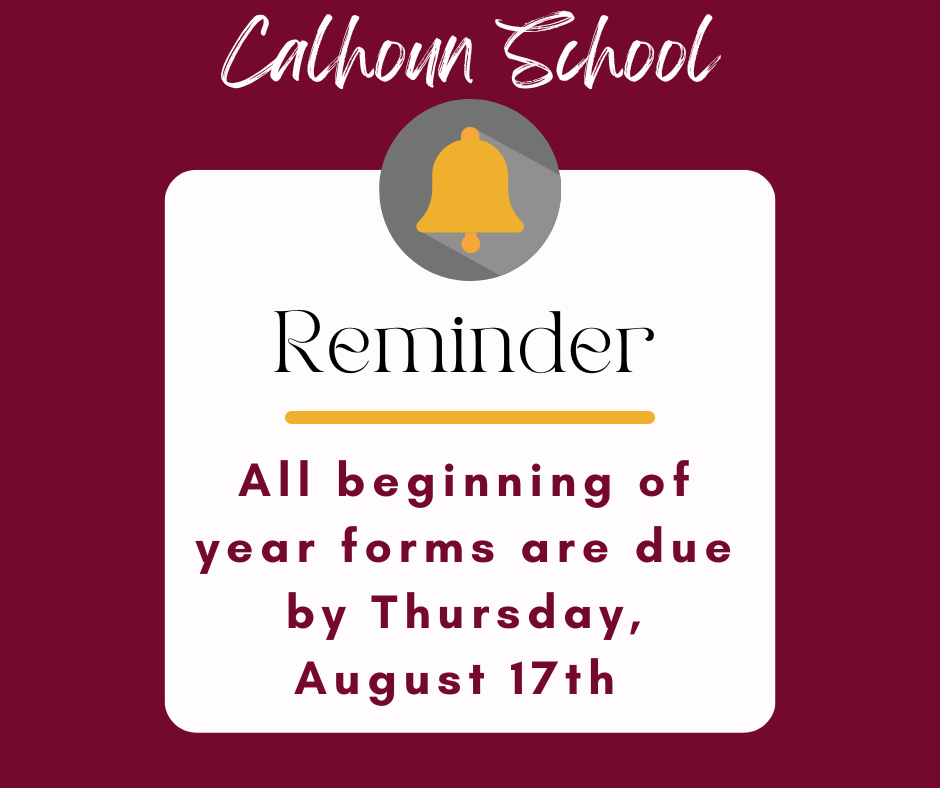 Join us at 5:10 pm on August 31 in the school cafeteria to learn what family engagement activities we have in store for this school year.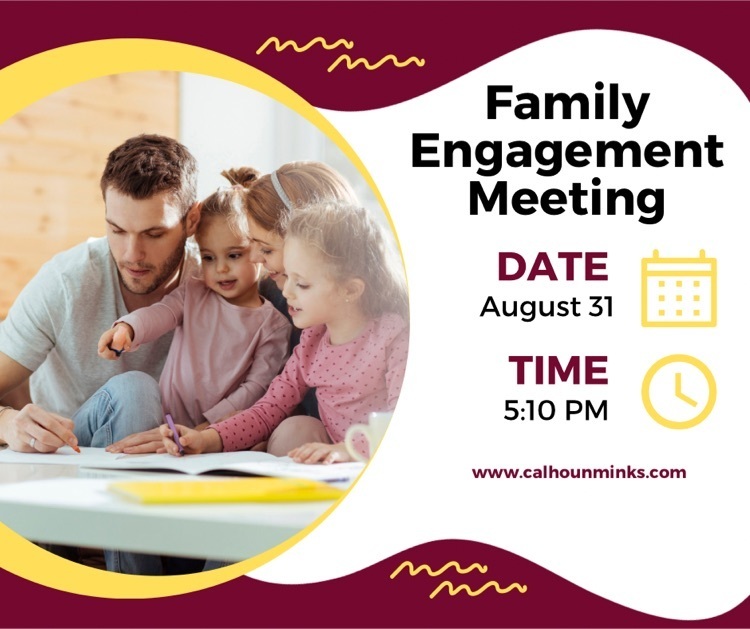 Please join us at 5 pm Thursday August 31 for our annual Title I meeting where you may learn how Title I funding is being used at Calhoun School.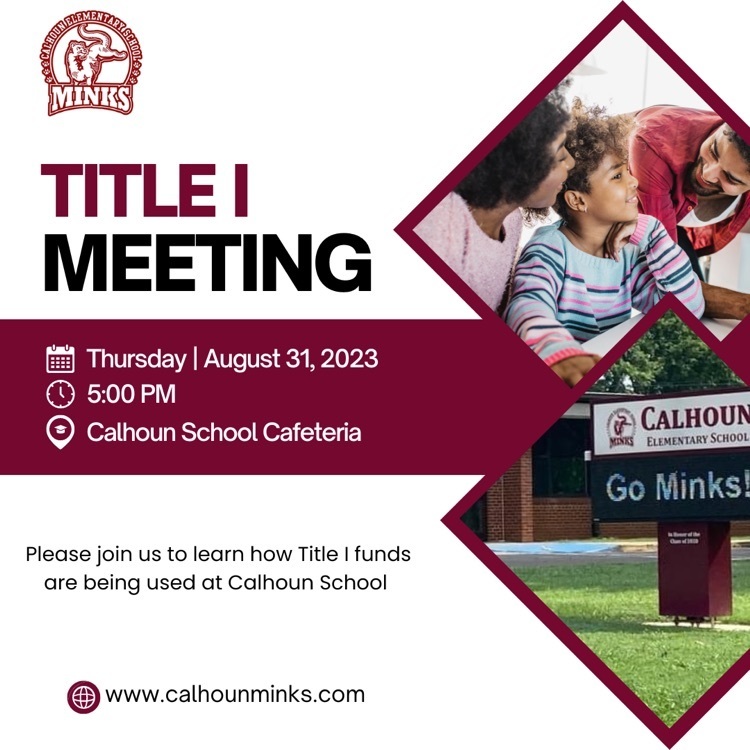 These first graders are SLAYING it in their first week of school by taking their very first AR tests and earning perfect scores! Keep up the great work, Minks!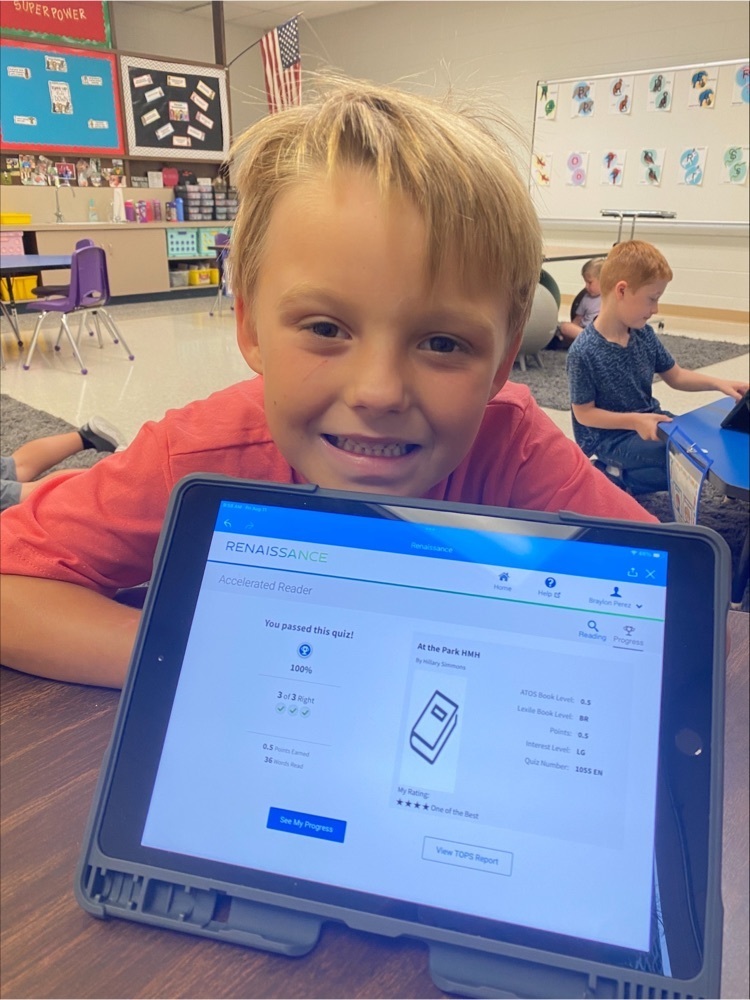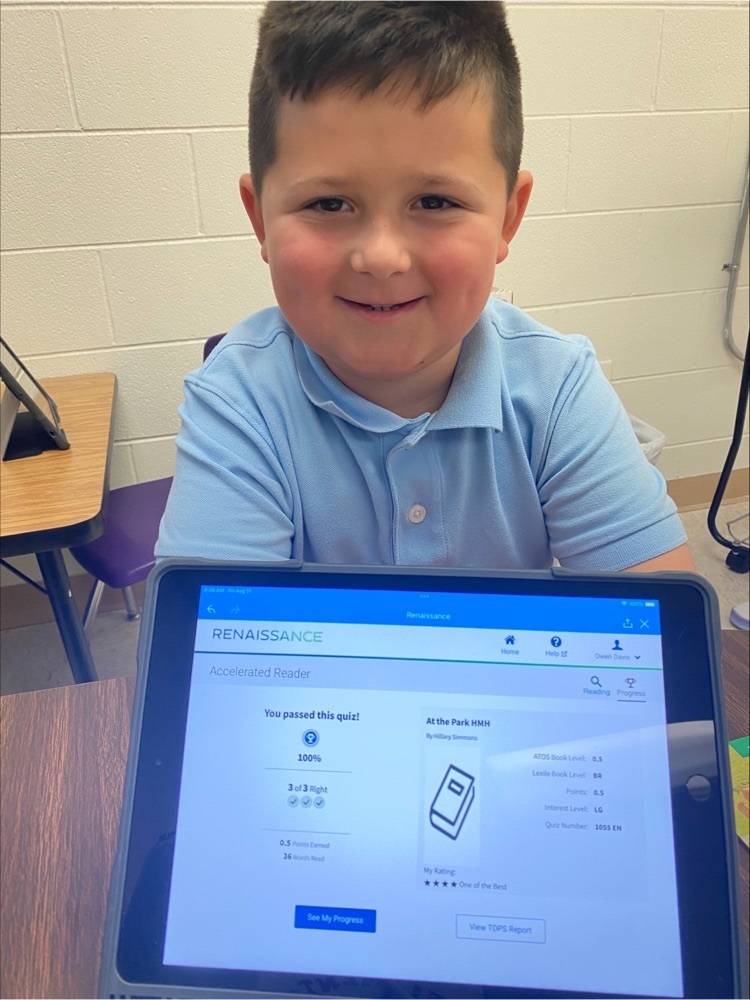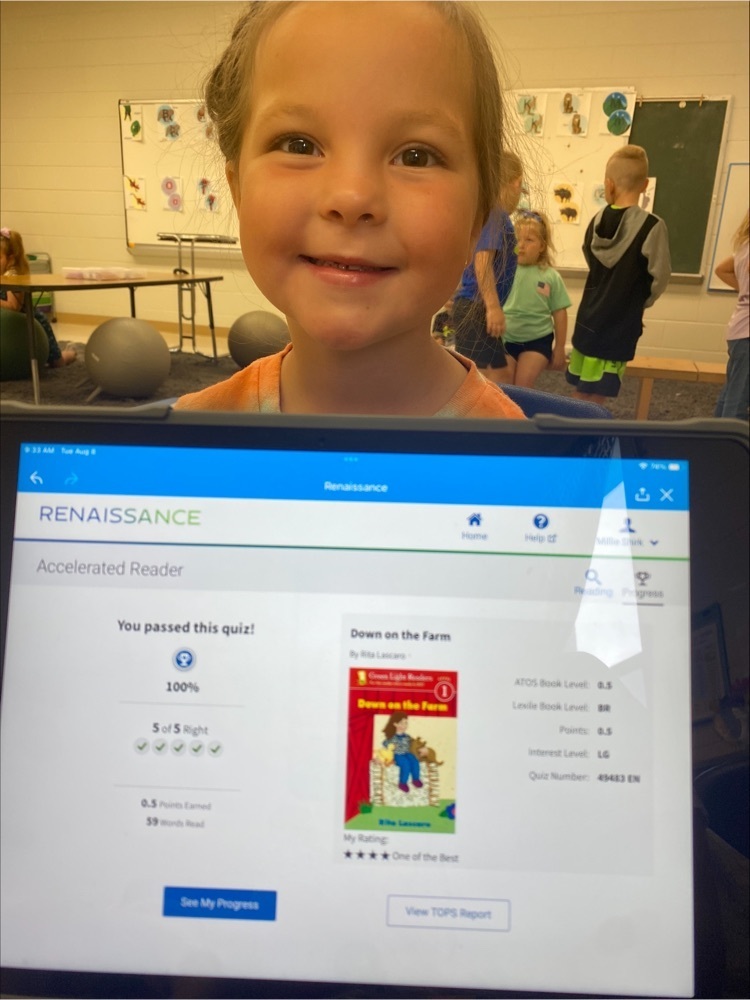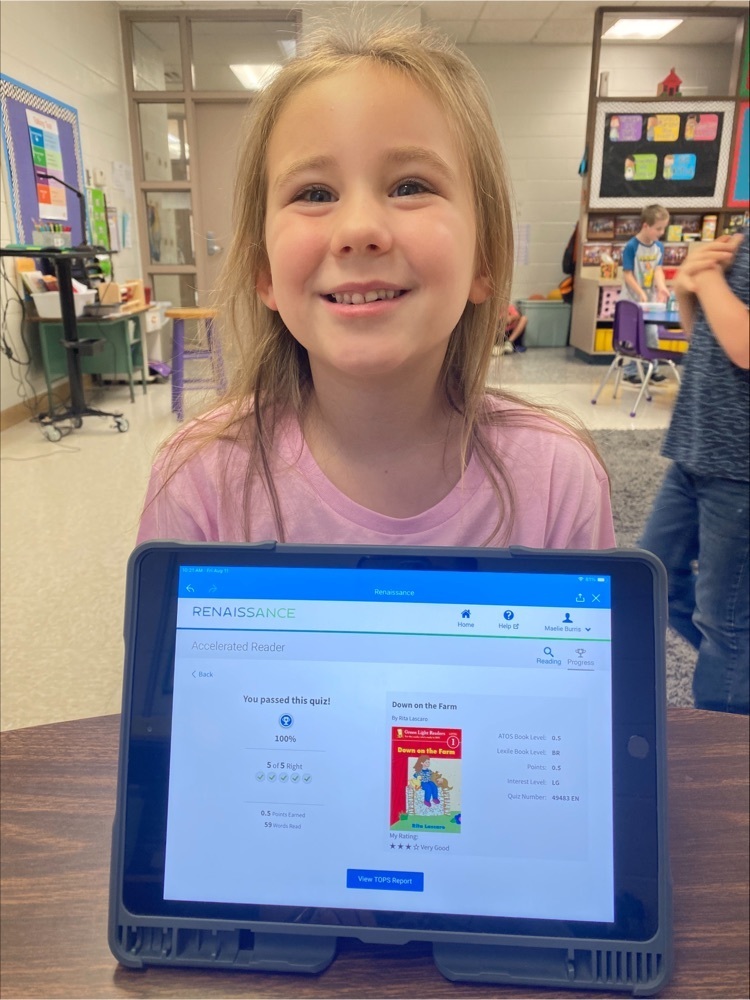 Thank you to Jessica Owenby with Re/Max Experience for donating "Ooops Bags" for our Calhoun School Comfort Closet.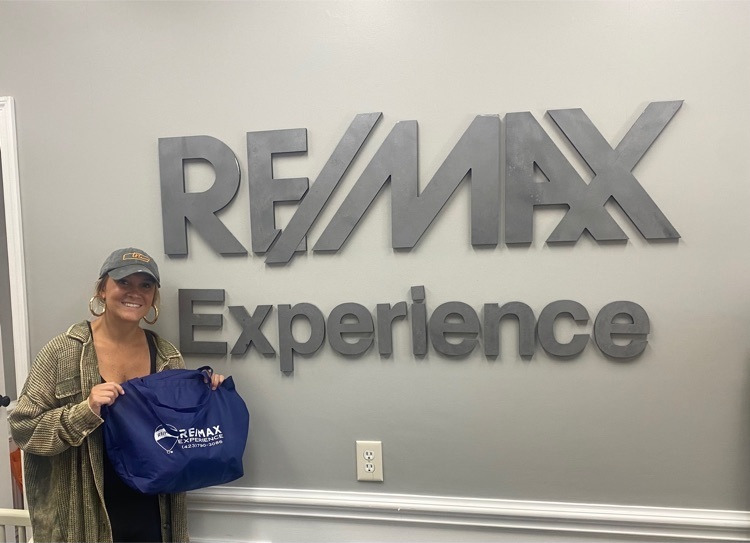 Bright smiles on faces when kindergarteners are greeted by their teachers make our rainy Fridays so much better!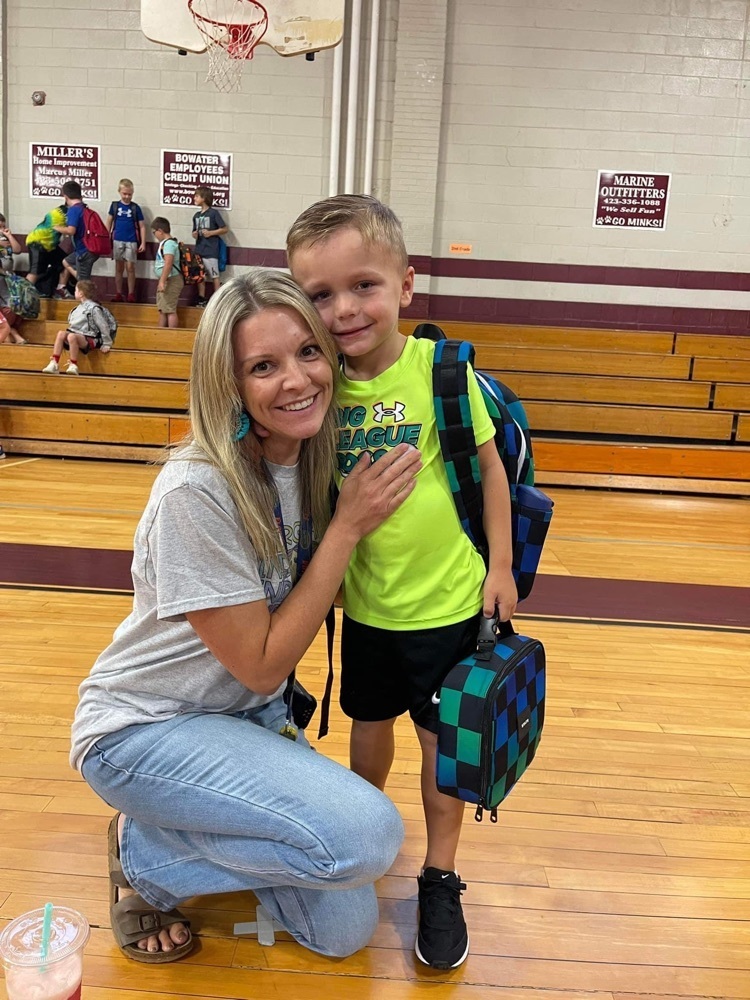 Strawberry yogurt parfait and strawberry milk make for a BERRY happy morning at Calhoun School!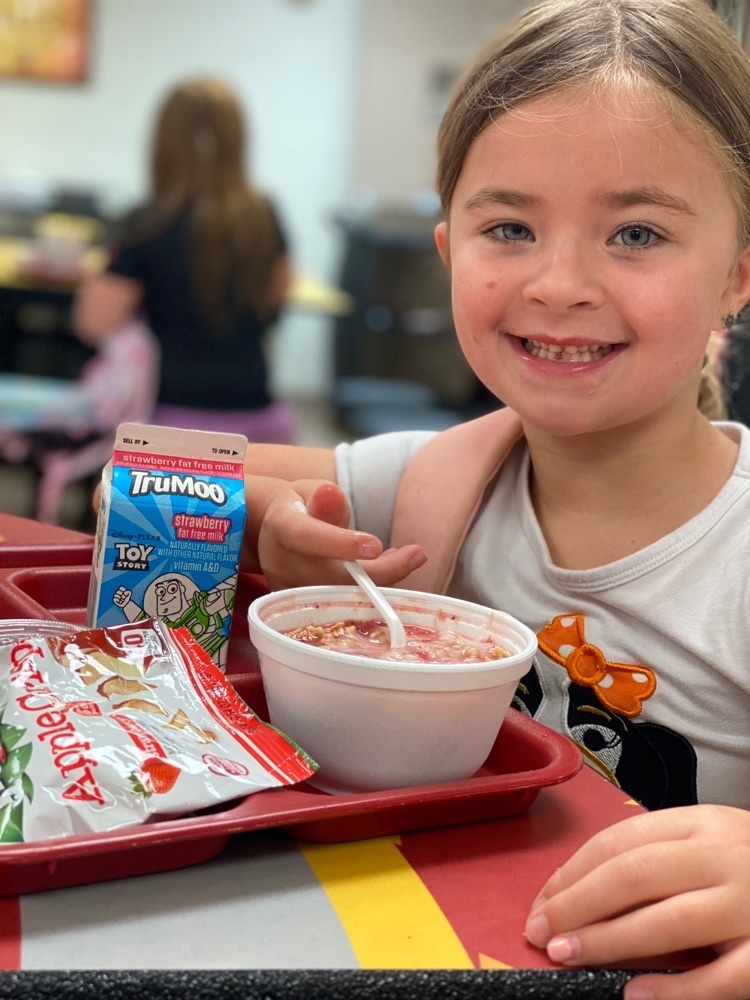 Busses may be running late this morning. Several trees down across roads.

If your child is interested in trying out, please follow "MCMINN MIDDLE SCHOOL BASEBALL 2024" on Facebook.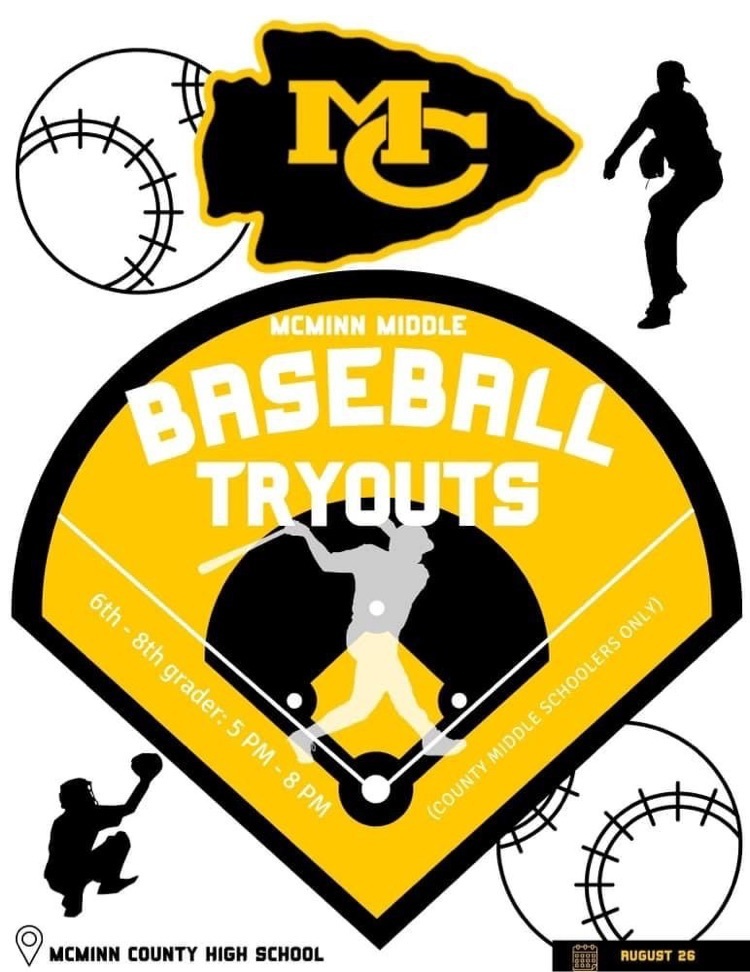 Be sure to see the note in your August newsletter that says any hat purchased from CES may be worn EVERY Friday! We have some in stock with youth sized hats on the way!